872. Recording apparatus for a horse drawn carriage or wagon, it's strapped onto a wheel and counts the number of revolutions, the distance traveled can then be calculated.
Patent 578,283
shows how a similar device is mounted.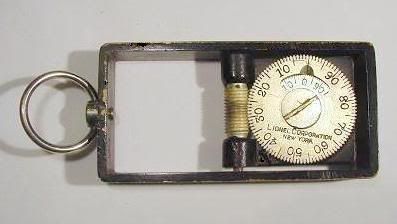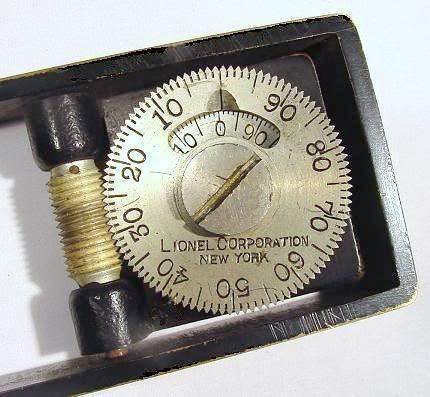 873. This was marked "Pennsylvania snow pusher".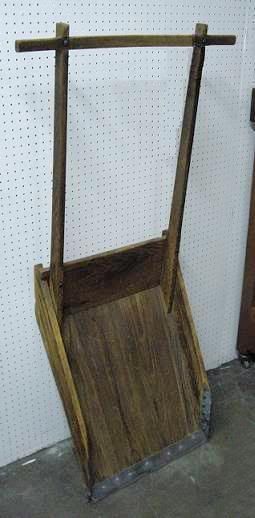 874. I haven't been able to verify it, but this answer from the comments of the original post sounds like it might be correct:
A (small sized version of a) device used to straighten metal tubing, piping or small firearms barrels. The operator would sight through the bore against or opposite an appropriate light source, and with training and practice detect the slightest deviation from linearity, and correct this by bending the tube or barrel using the knobs to apply appropriate force at the points needed.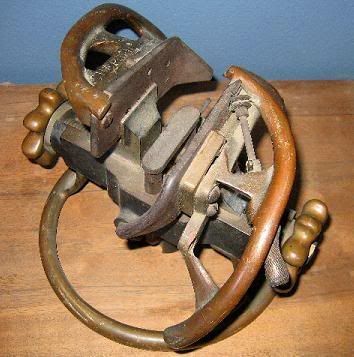 875. Rafter grapple,
patent number 100330
, for quickly attaching a hoisting pulley to the roof of a barn.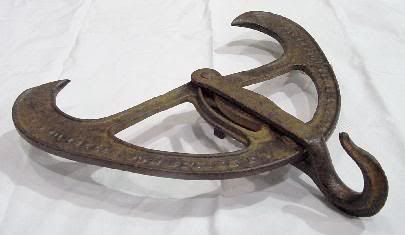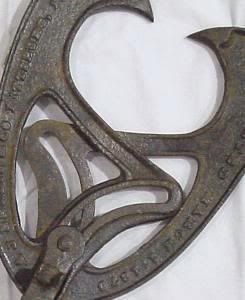 876. This is a piece of door hardware for a pocket door that would slide into a wall. A few of the patents for this item are
186,388
,
271,980
, and
286,539
.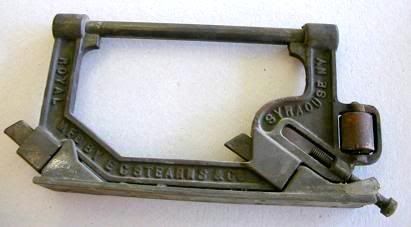 Thanks to Bill for sending in this photo of a set of wheels that were used with a pocket door.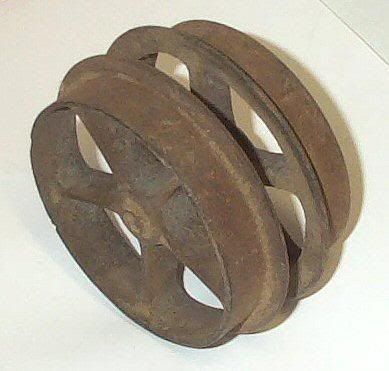 877. Eagle corn sheller, only four of these are know to exist in the U.S., patent number
99,106
.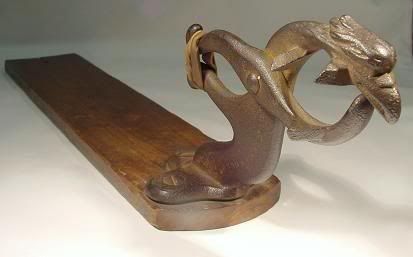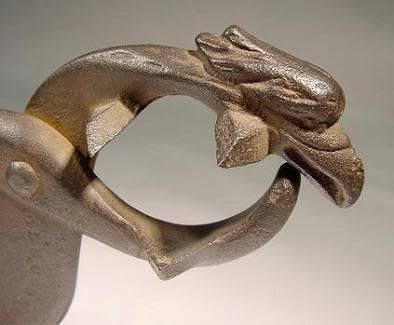 Also thanks to Jim for this photo of an eagle corn sheller in use: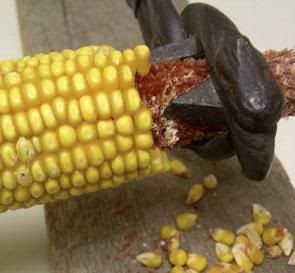 Last week I had the pleasure of meeting Olan Bentley and seeing his collection of corn shellers. I was hired to photograph them for possible inclusion in a book, below are some of the better images.
These were used on dry field corn for several purposes: to make food such as corn meal, for making whiskey corn mash, and to produce livestock and poultry feed.
877a.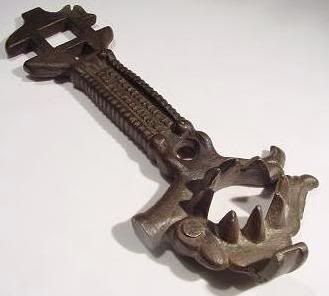 877b.
877c.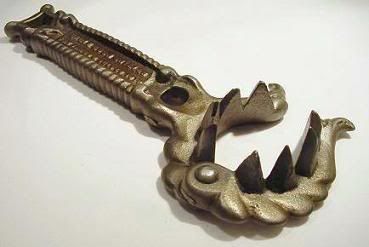 877e.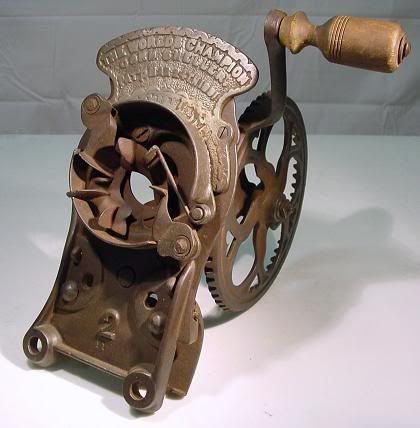 877f.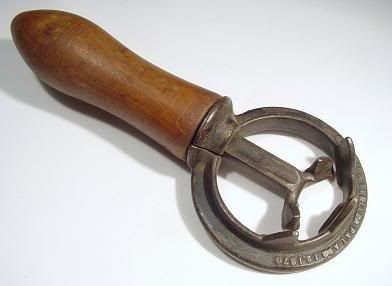 877h.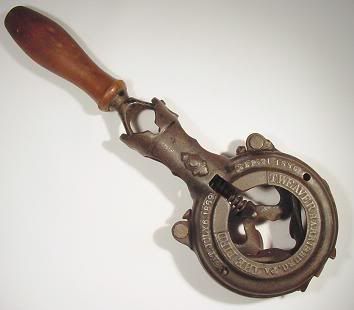 877i.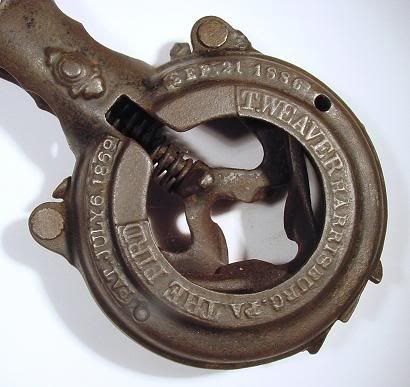 877k.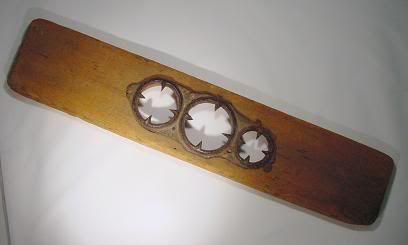 877l.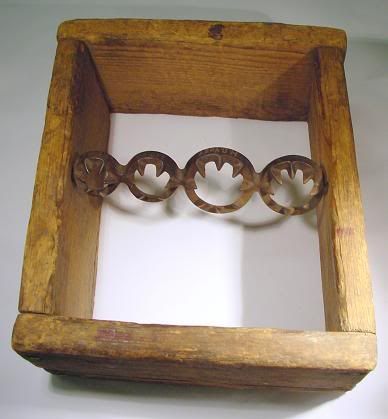 877m.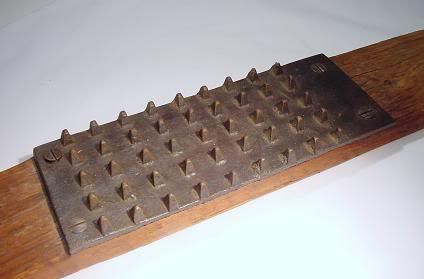 877n.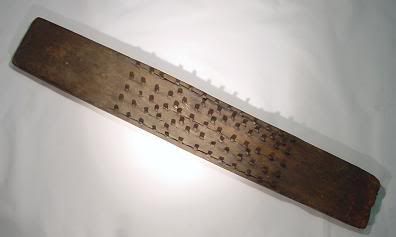 877o.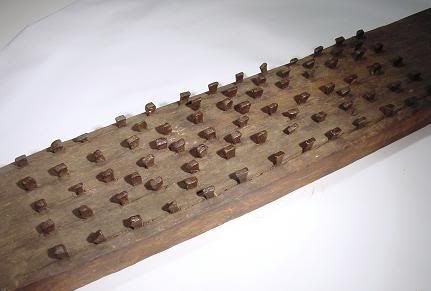 877p.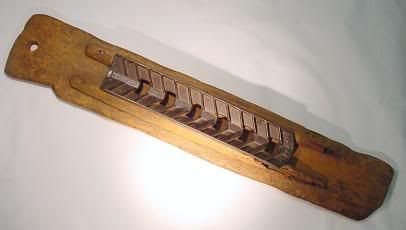 877q.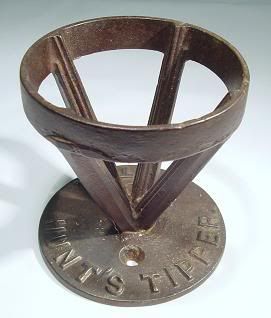 877s.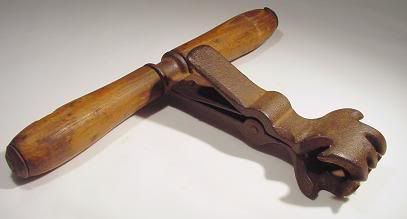 877t.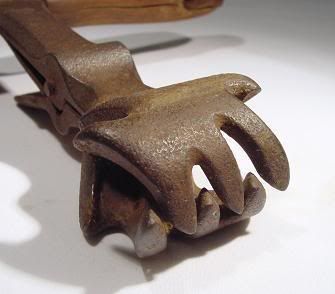 877u.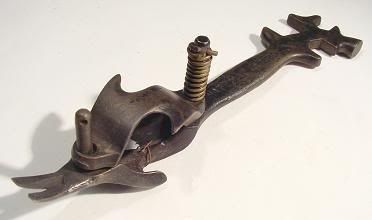 877v.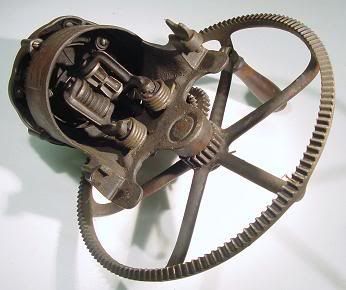 877w.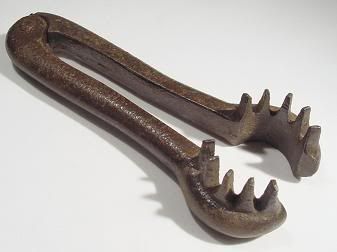 877x.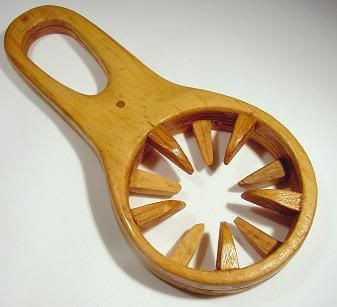 877y.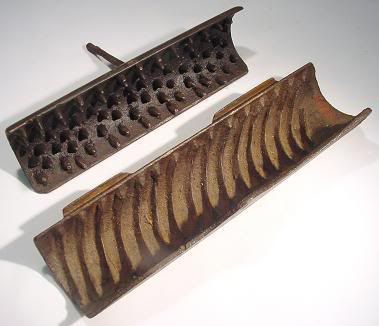 877z.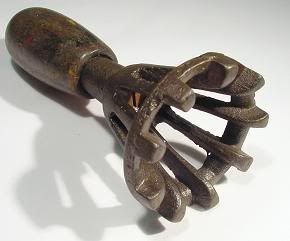 877aa.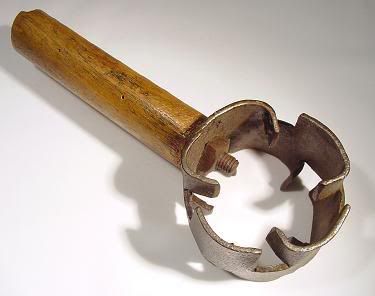 877ab.
877ac.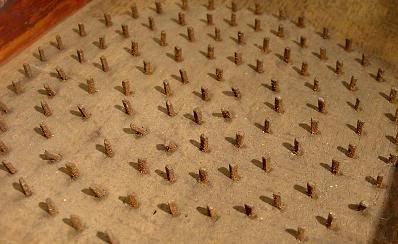 877ad.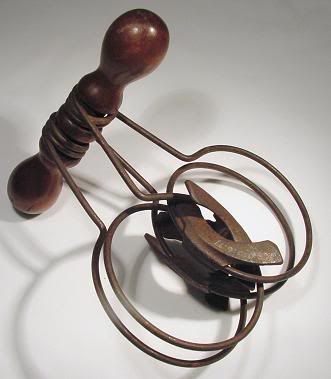 Last week's set is seen below,
click here
to view the entire post: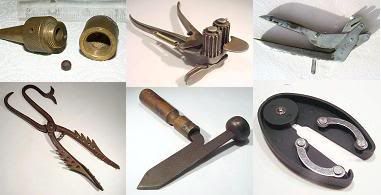 More discussion and comments on these photos can be found at the newsgroup
rec.puzzles
.